David Oliveira
David Oliveira was born in Lisbon in 1980. He holds a degree in sculpture from Lisbon University and since 2005.
Exploring the idea of line and space, Oliveira plays on optical illusion. Two dimensions become three dimensional works of wire art.
Just by looking at his artwork, i feel that he is as if drawing om a thin air.
Also when i focus my eye on the figures in his sculptures, the backgrounds begin to look like flat pages in a notebook rather than voluminous rooms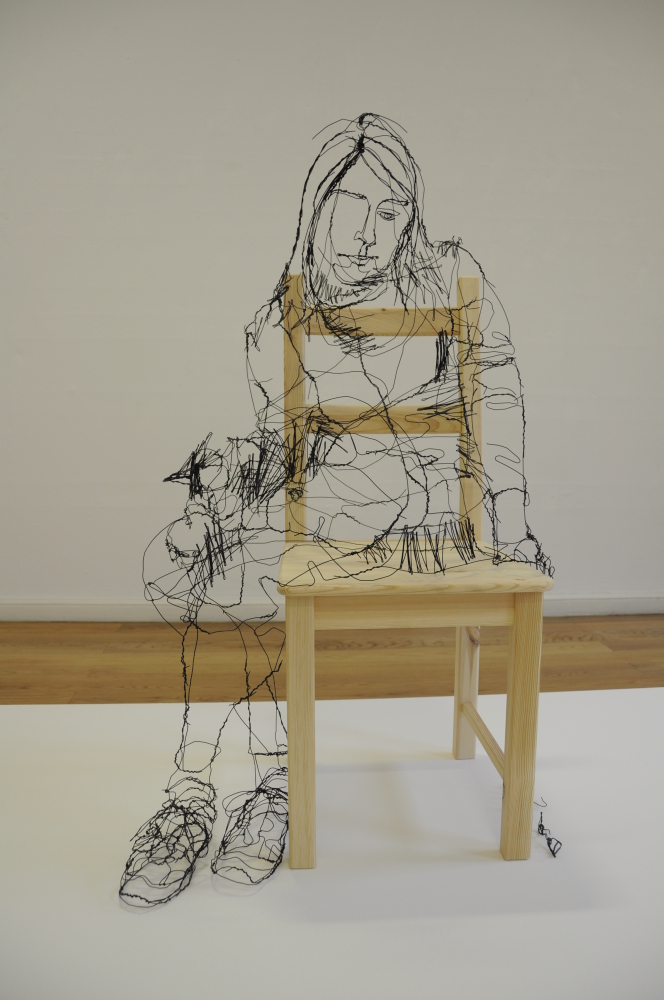 from his artwotk, i also feel that he is clearly showing us the concept of using lines and strokes to form an art piece.
The reason why i am attracted by his artwork is because i think that it is an interesting way to express your emotion to the artwork through wires and exploring the idea of line and space