J.M.W Turner
Joseph Mallord William Turner, or known as J.M.W Turner was born in London, England. When he was young, he worked for several architects which include Thomas Hardwick (Junior), James Wyatt and Joseph Bonomi the Elder.

He entered the

Royal Academy of Art

schools in 1789, when he was 14 years old

. His first

watercolour painting

A View of the Archbishop's Palace, Lambeth

was accepted for the

Royal Academy summer exhibition

of 1790 when Turner was 15
A View of the Archbishop's Palace, Lambeth (1790)
He was a Romanticist Landscape painter, watercolourist and printmaker.
In Turner's early paintings he executed dramatic, Romantic subjects by emphasizing luminosity, and atmosphere. He also played with
all the styles of landscape composition including historical, architectural, mountainous, pastoral and marine
Fishermen At Sea (1796)
His painting style changed later on.
His painting became more luminous and atmospheric. He began to focus more on color than the details of the actual topography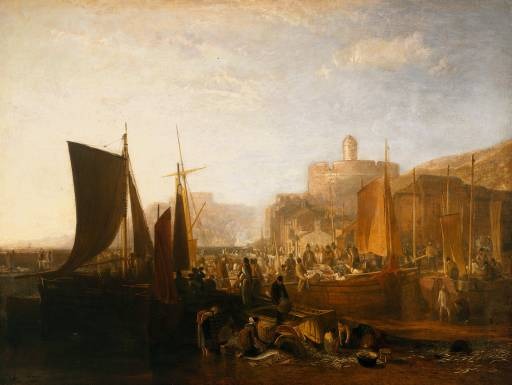 St. Mawes at the Pilchard Season (1812)
Some of his more famous later paintings, he approaches the subject of modern technology. He pays a tribute to the passing age of sail ships that were soon to be replaced by steam-powered vessels. He moves away from marine subject matter, and focuses now on the railway.
This is a prime example of how Turner focused mainly on colors and the idea of fluidity through his whirling colors.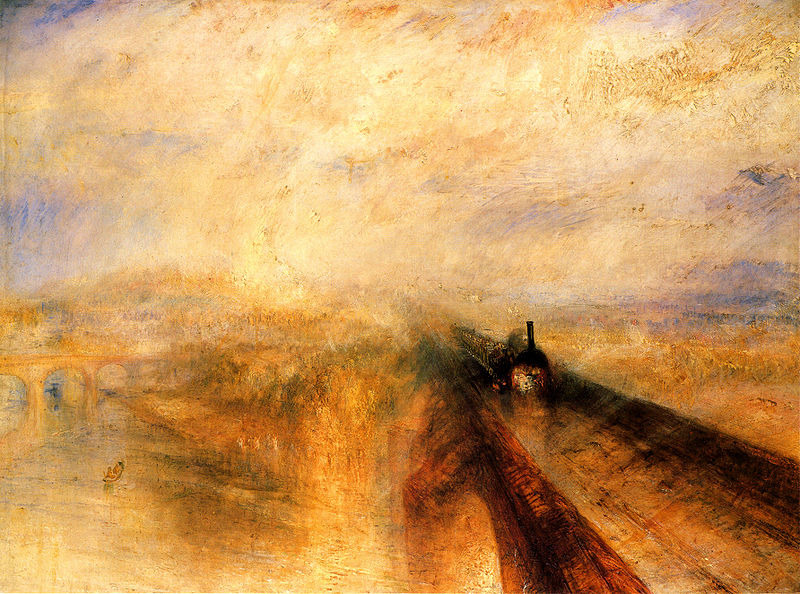 Rain Steam and Speed - The Great Western Railway (1844)
Turner is now one of the most famous British artists, with the annual
Turner prize
for contemporary art named in his honour, and his painting
The Fighting Temeraire
was voted
'Britain's greatest painting'
in a BBC poll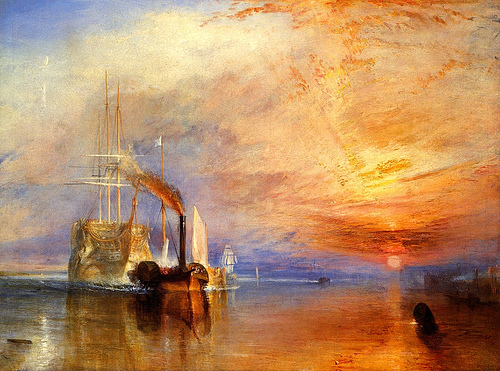 The Fighting Temeraire (1839)